Our Programs for your Innovations
As part of Europe's first accelerator for forest and climate, we offer three individual program formats in which you, as a startup with a connection to forest and climate, are offered tailor-made access to mentors and experts, potential investors, and implementation partners. With our formats for innovation and events, we connect you with forest owners and relevant stakeholders from business, science and politics, we accompany and organise pilot projects and initiate strategic partnerships for your successful brand entry.
Video Background. Click to change options.
This block is visible only in page builder. You can place this block in any position. Add only one video background for one section. Please don't set any different background (color, image, gradient) for section.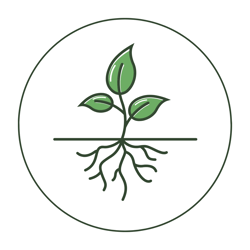 If you are an early-stage team or startups, with Future Forest #connect we give you access to an immense pool of knowledge and a strong, interdisciplinary network! To do this, we bundle partner offers with our own formats, e.g. an online workshop series on relevant startup topics, where you can get to know us. In order to strengthen the ecosystem, we work together with various partner organizations who offer interesting formats, in which the focus is on the transfer of business know-how and the development of business models in the context of forest and climate change.
FUTURE FOREST #ACCELERATE
As a more mature Pre-Seed or Seed-Startup you should apply for our #accelerate Program, that is aimed to support you with your go-to-market strategy. The core of the #accelerate pillar is an accelerator program lasting several months with face-to-face and online formats and the finale (Demo Day) at the Future Forest Forum at the impressive Blankenburg Castle in the Harz Mountains. To this end, we provide you with a network of over 40 mentors who will support you with your milestones, as well as attractive partners with whom you can optimise your solutions. The program's main language is English, since #accelerate is also aimed at international startups from all over Europe.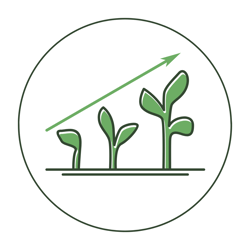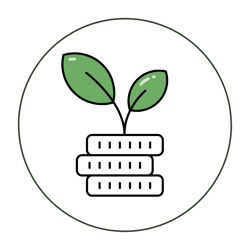 Another building block is our Future Forest Lab, in which selected startups can test their innovations in practice. As part of pilot projects, you get access to areas and experts, individual support and (partial) financing of your pilot projects. We involve target groups such as environmental organisations, companies, municipalities, counties, forestry companies, and other stakeholders in the projects and, through your innovations, learn about solutions at the earliest possible point in time on the basis of a data-based evaluation, which we then carry out with you. If you participate in our #accelerate program, you automatically qualify for the lab program and can use it to prepare for your market entry.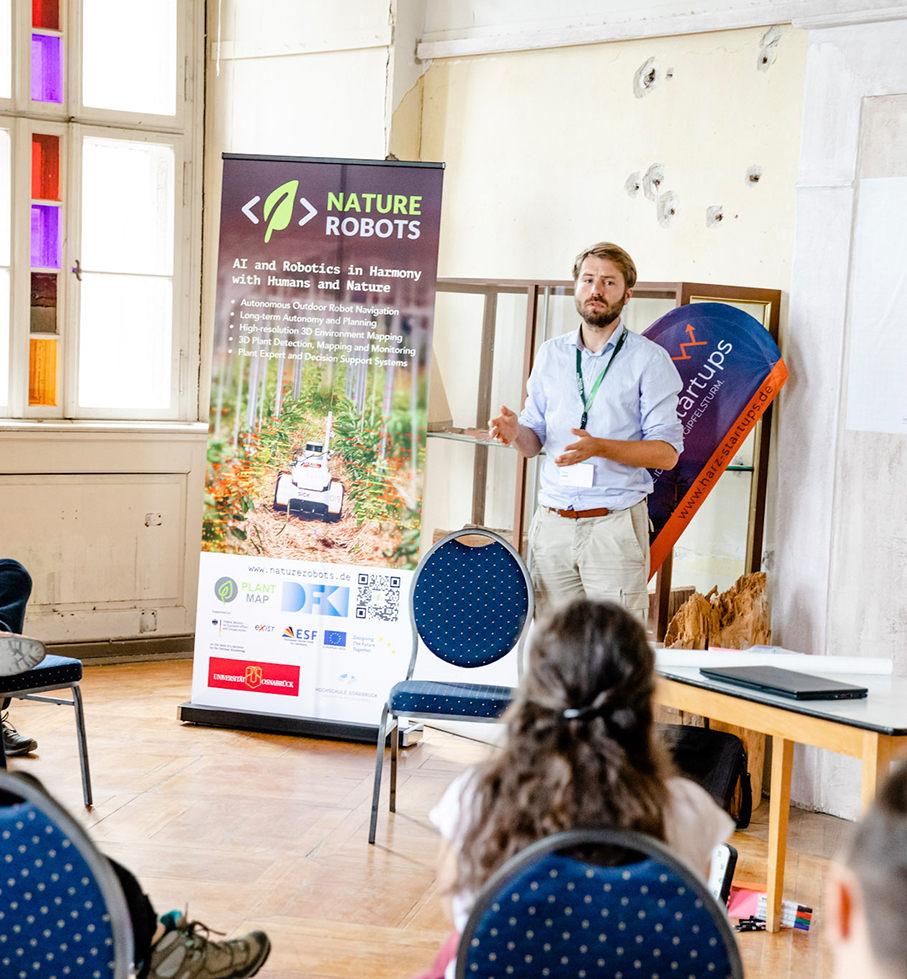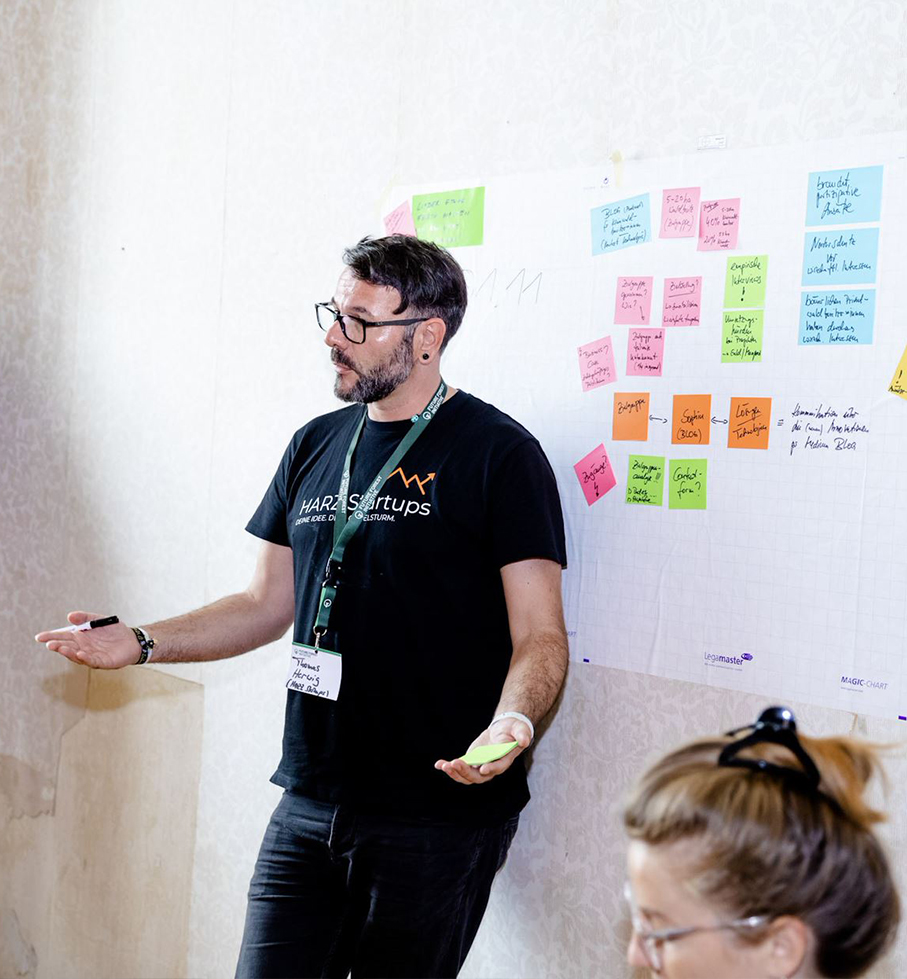 Your Benefits
Participating startups in our programs benefit from the following advantages. Details also in the FAQs.
Mentoring & Coaching
You will receive a personal mentor from our network of over 40 mentors as well as additional coaching from experts.
Partner network
We actively network you with potential cooperation partners and valuable contacts such as our lead partner Rentenbank. You can find our partners at the bottom of this page.
Pilot projects & customer access
By participating in our #accelerate program, you qualify for our Future Forest Lab with the opportunity to implement paid pilot and cooperation projects.
Community membership
All startups that go through our programs receive a 2-year free community membership with additional benefits such as tickets to our forum, direct access to our interdisciplinary community and partner events.
Unique experience
Our home is Blankenburg Castle in the beautiful Harz Mountains. In addition to focused business know-how, you experience a variety of formats in an inspiring atmosphere: exclusive investor dinners, community events, boot camps in the castle, excursions and much more.
High visibillity
We communicate your innovations via a wide network of channels, not only social media, but especially at our Future Forest Forum with > 300 participants. We take startups from our network to political events, receptions, panels and stakeholder workshops.
Fair conditions
Our offers in #connect and #accelerate Sprint 1 are basically free of charge. In the #accelerate incubation phase, we strive for a strategic partnership, for which there are 2 participation options, of course only in the event of success. More details in the FAQ.
The focus of our #accelerate program is on impact startups from the forest, wood, and climate tech areas that pursue entrepreneurial goals. We support in particular pre-seed and seed stage startups with an existing prototype or an existing business model. Thematically, we act under 3 pillars: Smart Forestry, Ecosystem Services and Climate Solutions.
apply now
#Accelerate 2023
Phase 1

-

Application for the

Validation Sprint
After your application for Batch#2 of our startup program, deadline April 4, 2023, we will decide on April 6, 2023 which startups will take part this year and inform you immediately. #accelerate is divided into 2 phases. In Sprint 1 you validate your innovation with the help of mentors and qualify for the incubation phase. If you are selected, there will be various sessions with our partners to develop a go-to-market strategy, concrete cooperation projects or financing options, adapted accordingly to your needs.
01.
Kick-off
27.04.2023 / online
On April 25, 2023, we start setting up our program and provide you with all the information you need for a successful start. You get to know the other startups and the mentors, and get exciting insights from a speaker from our network.
02.
Community Event
05.-06.05.2023 / Harz
Welcome to Blankenburg Castle! We start with deep dives into market segments, pitch training and relaxed co-working. After a detour to one of our lab projects in the Harz Mountains, you will meet the Future Forest Community for dinner. The next morning, an intense adventure hike awaits you with plenty of room to network.
03.
Interims Pitch
23.05.2023 / online
At the end of Sprint 1 you will present your progress to our jury consisting of our partner companies. If you are not selected for the incubation phase, you will still remain part of the program. You can then continue to work with your mentor and present yourself at the Future Forest Forum 2023. The community membership for 2 years is included.
Phase 2

- Selection for the

Incubation Phase
Congratulations - you are part of the 2nd phase of #accelerate and will be intensively supported in reaching further milestones. By the way, all startups from our community, such as the participants in the Innovation Sprint 2022, can also apply directly for this phase! Before the start of the incubation phase, we will agree a contract with you in which a strategic partnership will be anchored. We offer 2 attractive models for this (more details in the FAQ's). In the incubation phase, you will advance your innovation with partners and coaches in such a way that you can test it in practice as soon as possible, or introduce it directly to the market. You present your results exclusively to over 300 participants at the Demo Day, the Future Forest Forum 2023 at Blankenburg Castle.
04.
Matching Day
June 2023 / Harz
We meet again in Blankenburg and work on your business model at a 3-day boot camp. In addition to coaching sessions, finance and design thinking workshops and excursions into the woods, you will be matched with one of our partners as a highlight to develop a pilot project or other project together.
05.
Incubation
July - August / online
During this period, we support you individually according to your needs with coaching and monthly online meetups. Together with your partner, you also develop your innovation further. Let's all catch our breath during the summer holidays before the grand finale!
06.
Future Forest Forum
07.-09.09.2023 / Harz
We promise - you won't forget the Future Forest Forum! The evening before it starts with an exclusive investors dinner. On Friday you will be on the big pitch stage and present your startup to the international audience. There is room for themed workshops, excursions, a get-together at the barbecue, and endless networking.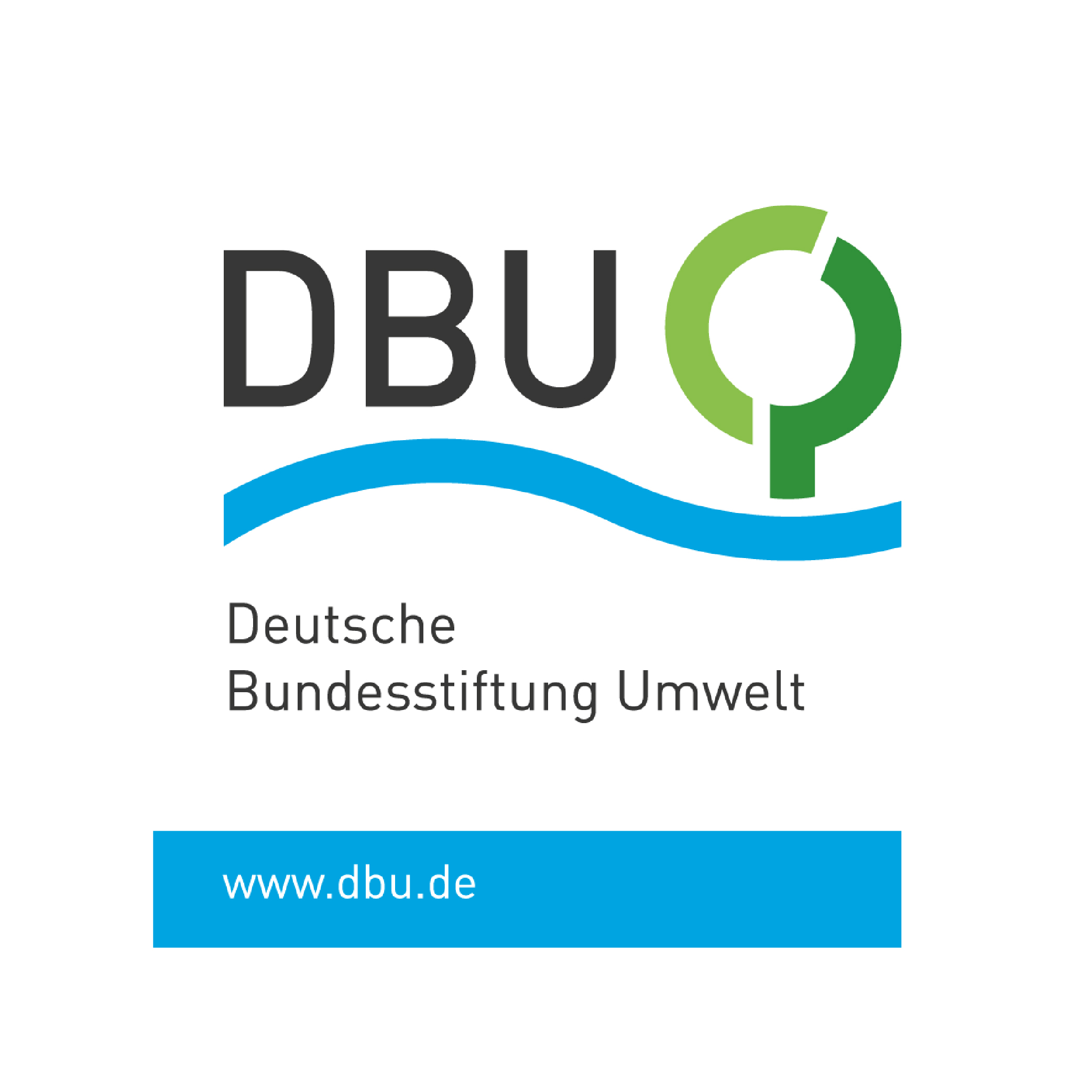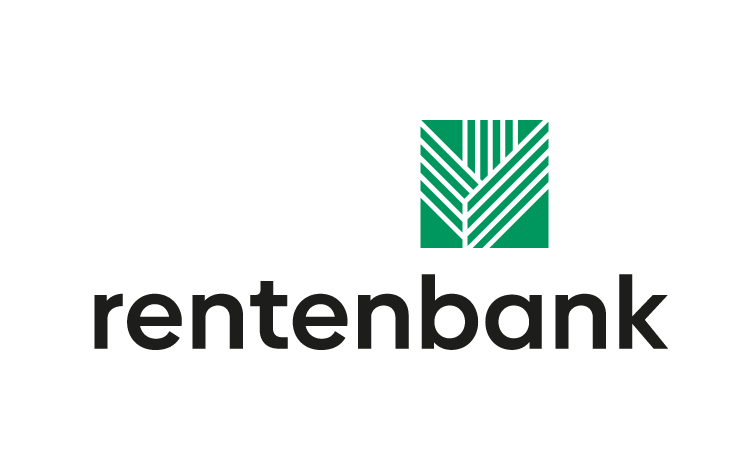 Do you have any questions? We have answers!
Below are frequently asked questions about the Accelerator program. You can also find more information and impressions on our social media channels on Linked-in or Instagram. If you have any questions, please contact us directly via our contact form.
Who can apply for the Accelerator program?
With Future Forest #accelerate, we want to support founders with a connection to forest and climate in particular in validating their innovations and developing a "go-to-market" strategy. We are therefore primarily looking for start-ups for the program that have already developed a business model or at best a prototype and are pursuing entrepreneurial goals. However, this also includes non-profit oriented companies. With #accelerate, we also address startups with a sustainable and impact-oriented approach, i.e. you are striving for or are already achieving social and/or ecological added value with your innovation.
What do I have to prepare or submit for the application?
Please allow enough time for your application. It will take you about 20-30 minutes to fill out the application form. In the form we ask you about the following things:
Key data and contact details for your startup and you as founder.




Basic information about your startup, e.g. in which phase your company is currently.

Description of your innovation, your desired impact and the competencies of the founding team.



Your specific needs, especially for mentoring. Specific information will help us to connect you with the right mentors.


Optional: Finally, you can send us further attachments such as pitch decks.
Can I apply if I have started or want to start a non-profit organization?
Yes, if there is a business objective. A startup approach should therefore be recognisable.
I have an idea to solve an environmental problem, but I don't know how to make money from it. Can I still apply?
Basically yes, as long as a recognisable product or service is available, at best even a prototype. However, we recommend registering for our pillar 1, Future Forest #connect, first. In this program we offer workshops to build up know-how and organise partner events, which are primarily about the development of business ideas.
When and where does the Accelerator program take place? Do I have to be present on site?
The program lasts a total of 4 months. The program takes place in a hybrid way, i.e. alternating between digital units and events on site in Blankenburg Castle on the edge of the Harz Mountains. We provide accommodation, you organise your travelling arrangements.
Is there any financial support?
By participating in the program, you will be supported in attracting potential customers and finding financing options for your startup. You can also qualify for our lab program, in which we support you in financing specific pilot projects. We currently do not offer a specific investment sum or a project grant (we will develop it in 2023).

The accelerator program itself has an equivalent value of around €20,000 through individual support, free coaching and mentoring, high-quality workshops and the payment of accommodation and meals.
What happens after applying online?
After the application deadline, we go through the individual applications and select promising submissions for our validation sprint. After our final decision-making meeting on April 6, 2023, we will inform you promptly by email whether you made it into the #accelerate program or not. If necessary, we will then organise individual appointments with you via video call to clarify your needs.

We will start the program at the end of April with a digital appointment, where you can already get to know your assigned mentors.
What are the eligibility criteria for inclusion in the program?
With #accelerate we would like to support you in establishing your business model and bringing your innovations to the market or application as quickly as possible. When making the selection, we therefore evaluate your degree of innovation, check whether your product / service fits our focus topics, how you are set up as a founding team, whether there is potential for matching with our mentors and partners and whether there are sustainable objectives.

In the selection for the 2nd phase (incubation), the jury pays particular attention to the performance of your pitch and whether your innovation has potential for a cooperation and/or pilot project.
Why should I apply to the Future Forest Initiative Accelerator program?
Our goal is to build a new ecosystem around innovation topics related to the forest in climate change. To this end, we have launched Europe's first forest and climate accelerator, which addresses the relevant challenges in order to preserve and strengthen the forest's residence. Our programs make you part of a unique network with numerous points of contact and a wide range of support options. For example, we were able to arrange financially attractive follow-up projects for 6 out of 9 startups from our program last year.
Is participation in the accelerator program free of charge?
The accelerator programs in #connect and #accelerate Validation-Sprint are free because we are currently financing the accelerator through partners and grants. Only travel expenses may arise. We cover accommodation costs in part or in full, meals are included.

For the incubation phase of #accelerate and in our lab program, we have developed fair participation models that are completely risk-free for you. We then define the strategic partnership with your startup in a joint contract in which you can choose between 2 options, provided there is a financing round that is based on the support of our accelerator. In this case, you can then decide to pay the specified commission or to convert the amount into shares. We refrain from participating in non-profit companies.
What content can I expect in the accelerator program?
The program of #accelerate 2023 can be found here on the website. Each year the content varies slightly to respond to the current needs of startups and the market. Some program items have now become established as fixed components, such as pitching your startup at the annual Future Forest Forum, or networking events where you can make exciting contacts with our large community. Another important component is our mentoring program, which we supplement with targeted coaching and workshops. Before the program begins, we will inform you about the detailed program schedule. By the way, compared to usual accelerators, we give great importance to offering you nature experiences and letting you enjoy the unique atmosphere of Blankenburg Castle.
What do we expect from participants?
In #accelerate, we expect participation in the online and on-site formats and appointment commitments at meetings with your mentors, partners, and coaches. Otherwise we don't make any further requirements - we just want to develop and scale solutions for the forests of the future together with you.
If you haven't found the right answer to your question, just write to us!
JOIN AND ENRICH OUR INITIATIVE WITH YOUR EXPERTISE!
Create with us an ecosystem for sustainable forest development and management, through the concentrated creativity of the innovative start-up scene, scientific expertise and economic know-how.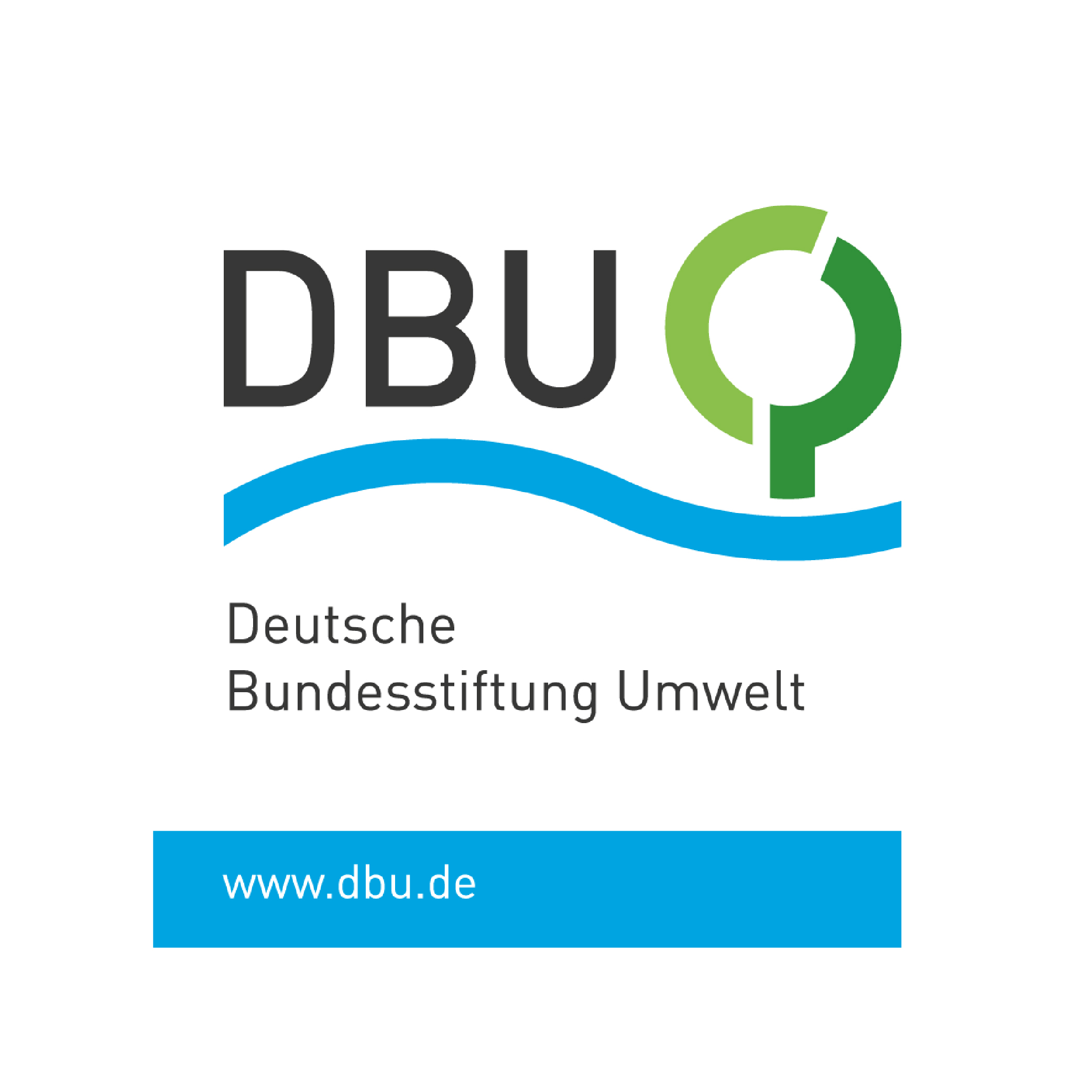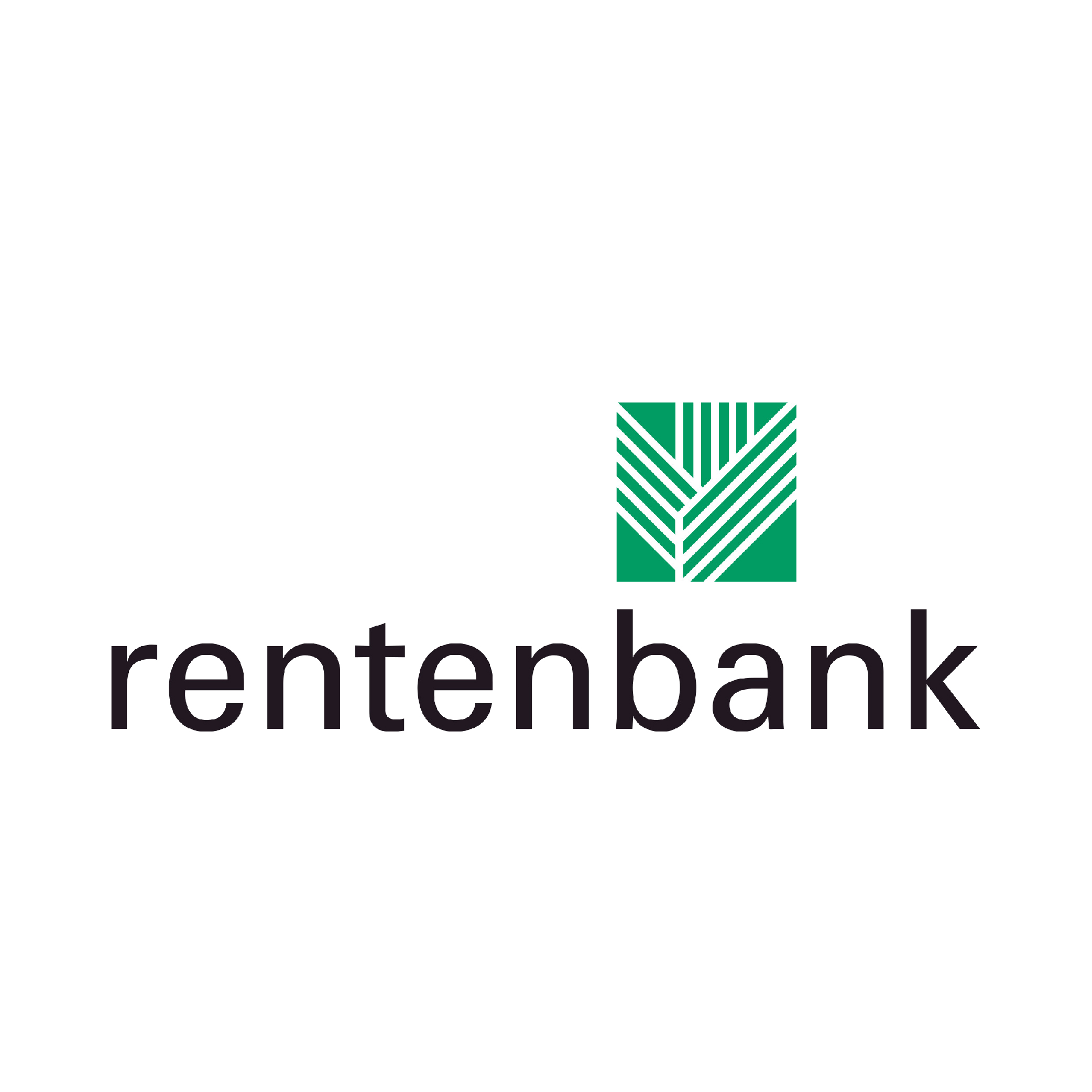 Stay up to date and support the forest
In our newsletter we summarize all the important information. To ensure you do not miss the next event, we will invite you personally. You will also get access to Early Bird tickets!
Register for our newsletter: